become a project Liv Arena-INVESTOR
The company that is making the project happen is called Oy Jeppis Stadion Ab. Building a new ground for football at the location the current Västra plan will cost around 6,9 million euro. The lions share of the cost will be covered thru a loan, mounting up to 70 procent of the projects total cost. Another 20 procent will concist of grants.
The remaining piece of the puzzle will be you and me. The people and companies of the Jakobstad-region. An issuing of shares has set it sights on raising another 450 000 euros for the purpose of building Project Liv Arena.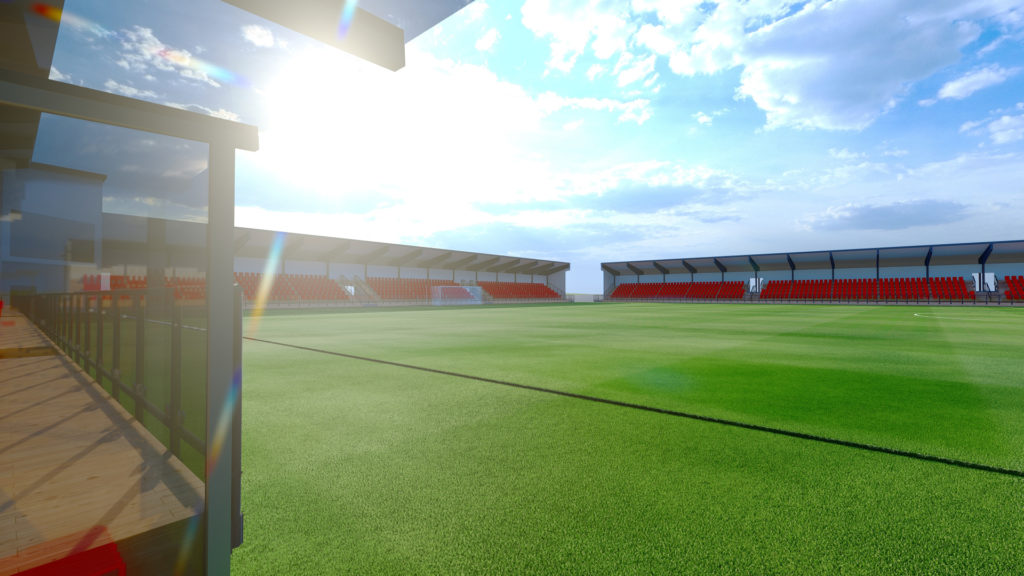 information regarding the emission
Oy Jeppis Stadion Ab issues new shares in the company. The issue is an exception from the shareholders' preferential rights in accordance with the issue empowerment by the extraordinary shareholders' assembly on 24 November, 2020.
The purpose of the issue is to raise capital for a further planning and construction of a new football stadium in Jakobstad.
The issue concerns no less than 100 new class B shares and no more than 4000 new class B shares in the company. The class B shares carry one (1) vote per share. The original shareholders´ (Ab Liga Jaro Oy, Jaro Junior, JBK, FC United and IFK Jakobstad) shares are class A shares, which carry ten (10) votes per share.
The subscription price for each share is 500 euros, which is the assumed current value of one share. Of the subscription price, 25 euros will be considered share capital (restricted equity) and 475 euros will be registered to the fund for unrestricted equity.
The price of subscribed shares must be paid to the company's bank account within 30 days from subscription.
When built, the stadium will seat 3600 people, which makes it a cost efficient project in both national and regional comparison.

Please leave your name, email and phone number so we can get in touch with you and tell you about the possibilities you have to become part of Jeppis Stadion.
Different levels of ownership
By owning one share in Jeppis Stadion you are a founding member

2-9 shares, Gold-member

10-19 shares, Emerald-member

20+ shares, Platinum-member